A 

complementary

 and 

experienced

 team
​
CHRISTOPHE CARRETTE – Managing Partner – Founder
Naturalist, philosopher and researcher. With a legal background, he was active for 25 years in Banking, Finance and Insurance. In 2012, he made a 180 ° professional turn and left his "classic career" to write a philosophical book on the meaning of life ("Thus goes life") before embarking on 100% secrets of dynamized water in 2014. Since then, he has actively participated, with European scientists and researchers, in studies on dynamized water and its benefits. He is also the creator of the Biodynamizer® which he started to develop in 2015. He put all his knowledge, his convictions, his intuitions and his heart into it. He is also the creator of Houblonde beer, the 1st dynamized beer in the world, and of the company H2O Benelux with which he began to market water dynamization devices in 2014 and which subsequently became Dynamized Technologies. Lecturer in the field of dynamizing water and all liquids in general, his approach is part of a desire to collaborate, share and structure the most recent and objective information about the dynamization of water. For him, "energy codes, water decodes and human encodes" all the information of the universe.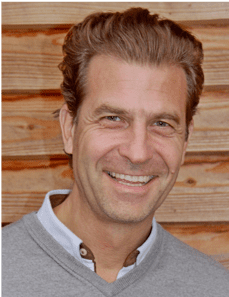 TANGUY DE PREST – Managing Partner 
A graduate in Marketing and Communication, he put his expertise at the service of the biggest international brands. Amongst other things, he participated in the launch of several major international projects and startups in the sector of health nutrition, organic cosmetics and  organic beer. As a lecturer at universities and a coach for start-ups, he devotes part of his time to supporting young entrepreneurs. Trained in geobiology since 2008 (an environmental science which consists in researching, studying and mastering the physical and subtle vibratory phenomena influencing the health of living beings), he puts his expertise at the service of human and animal well-being. This entrepreneur is convinced that a major issue is at stake in the field of water today and for future generations. Convinced that many of the answers can be found in nature, it seemed obvious to him to propose a 100% natural solution to regenerate water so that it regains its original properties to the equivalent of mountain water. Investing his energy in a project such as the Biodynamizer® underlines all the values of this challenge taker: returning to the source by observing nature, copying it and protecting it by reducing the environmental impact. At the same time, in 2017, he launched with Christophe, the Houblonde beer, the 1st organic & dynamized beer in the world!
GET INSPIRED: 

offer

 the best water filtration and 

regeneration

 solutions 

that

 

draw

 inspiration 

from

 science 

and nature 

so

 

that

 

it

 

can

 regain 

it's

 original 

qualities

 for the 

greater

 good of all!

​
GIVE ACCESS: to 

those

 

who

 

wish

, water 

equivalent

 to 

mountain

 water and help stop the spread of plastic 

in nature.

​
PARTICIPATE: in a 

sustainable

 and 

ecological

 

economy

.

​
SHARE: and 

communicate

 the 

findings

 on water.

​
ENCOURAGE: a world more 

respectful

 of nature

​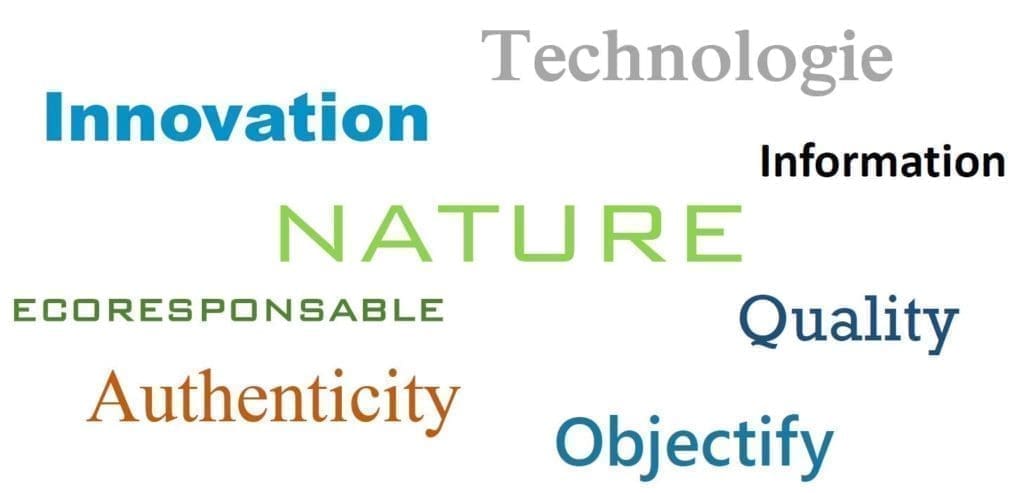 ​Dynamized Technologies markets filters (the Biofilter®) and water dynamizers (the Biodynamizer®) and ecological limestone treatment solutions (the Biolimescaler®) to private and professional customers. We also offer dynamized water fountains intended for retail networks, for companies, the hotel and catering industry (Hotels, Restaurants, Cafes) or during sporting or other events.
Dynamized Technologies' solutions are positioned at the heart of a precious and limited resource: water. Our innovative technology is the work of many years of research and reflection on the issue of water, which is intrinsically linked to other limited natural resources. It is 100% natural (The Biodynamizer® is a hydrodynamic and magnetic device that reproduces the natural water cycle in an accelerated way by copying the movements of water that has been flowing freely in nature since the dawn of time, it is what is called Biomimicry).
The Biodynamizer® works mechanically (thanks to the mains water pressure = +/- 3 bars), does not need to be maintained, has no consumables and is guaranteed for 20 years* given the quality and thicknesses of its copper pipes and the quality of its silver brazing. The Biodynamizer® is assembled in Belgium, its parts are made in Belgium, Germany, France, its permanent magnets come from China. The Biodynamizer contains 21 principles of water dynamization and makes it the most complete and efficient device on the market. * Provided you follow the placement instructions
The revitalization of the water allows it to regain the original qualities of living water equivalent to mountain water, i.e. water containing:
More energy (photonics),
More hydrating (cellular hydration),
Less oxidation (redox potential)
The Biodynamizer® has been the subject of several analyzes available on our website. Dynamized Technologies wishes to bring all the scientific rigor, objectivity and structuring of information on dynamized water. The results obtained from this research come from studies in which we participate, or from analyzes that we have carried out by laboratories. These analyzes, although partial, provide a bundle of consistent indications which tend to prove the benefits of dynamized water on living organisms of which we are a part.
Our devices are easily placed and offer a global solution. They are placed after the water meter on the local city water network, which allows this water distribution channel to be upgraded. They purify and regenerate it and therefore make it possible to benefit from this quality water at all the taps in a house (drink, baths, showers, etc.).
Dynamized Technologies is positioned in a sustainable and environmental approach to reducing the unwise use of plastic containers. Indeed, it is all the city water that flows in all the taps of a house that is purified and regenerated by our devices. No more need for containers or transport of bottles (which generates a heavy environmental burden in terms of carbon footprint), no more sorting and recycling of this plastic waste. Indeed, our devices are grafted on the existing public network. In addition, their generalization will increase the quality of the water discharged into the sewers by households and will help to clean up the overall quality of the water discharged in this way. Each house therefore becomes a mini-wastewater treatment plant for the benefit of the environment.
Dynamized Technologies also offers ecological management of limestone present in city water by transforming the crystalline structure of calcite limestone into aragonite. This makes it possible to avoid installing a water softener which has harmful environmental consequences, namely the rejection of salt (brine) in the sewers (150 Kg / year / household!) And a large consumption of water at each regeneration (100 L of water per regeneration which takes place every 5 days!) But also involves the use of disinfection products for resins released into the environment at each maintenance.